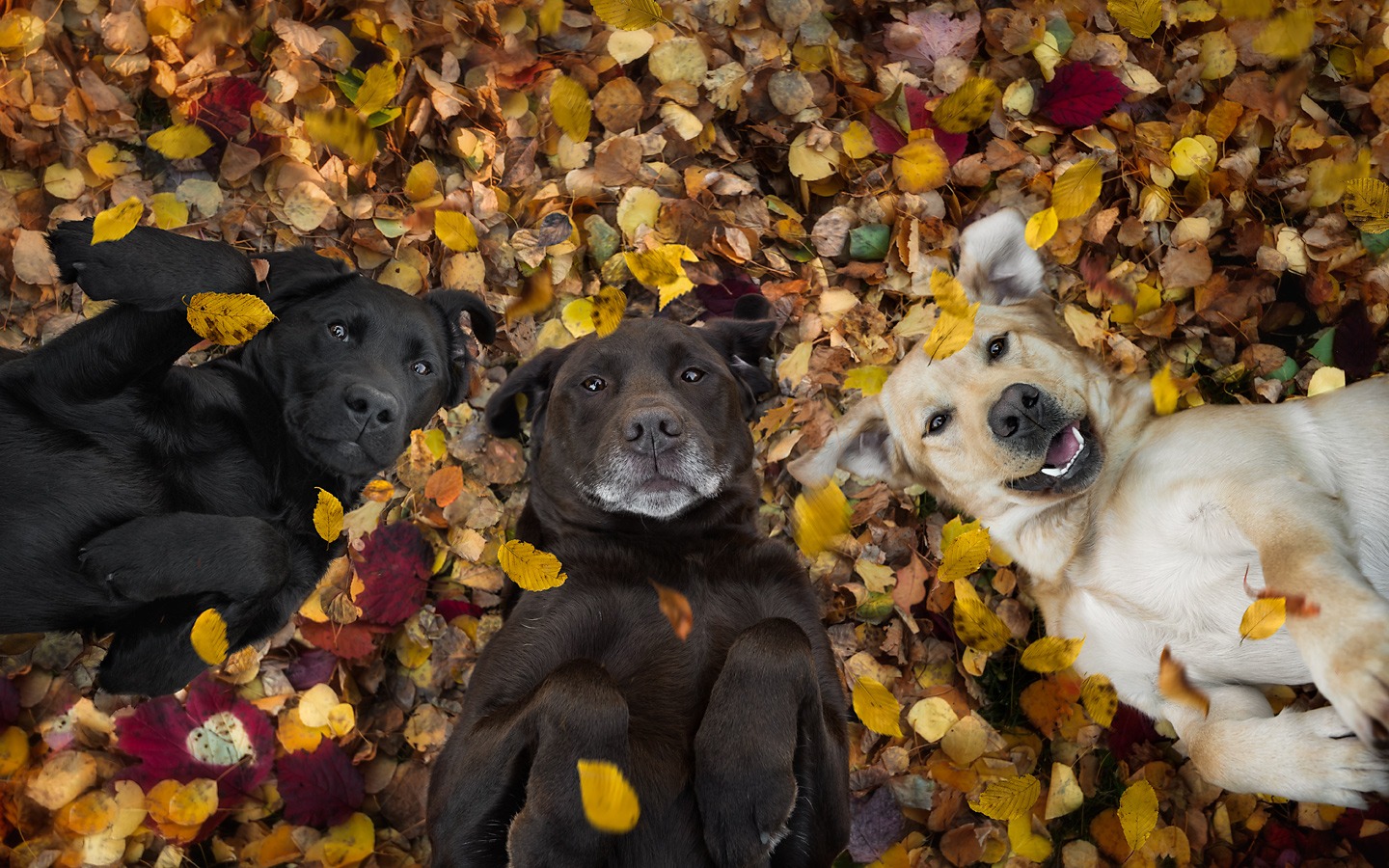 "They say the eyes are the window to the soul. But none can understand the importance of those proverbial words until you're staring back into the nurturing gaze of a dog. It's in that instant, you'll realize the path of their journey intertwines with our fates. And they're willing to walk beside us the entire way."  ~The Journey Photography by Cris
High-spirited sentiments drive us. We long to capture that one photograph that encompasses everything a dog makes us feel. A canine's bright-eyed stare penetrates our souls while radiating waves of compassion. It's a look we all know too well. The pupils of a pup have the capacity to flash an illuminating shine that fills a room with an adoring, besotted glare that tells you they're smitten with everything about you.
Philosophical ruminations push us. We yearn to ensnare that one snapshot where time holds no sway on the present. Our furry friends only have a finite amount of time on this planet. So we desire to commemorate the occasion with a lasting depiction of their warmhearted nature. An affectionate portrayal of these benevolent beings is the least we could muster.
Exhilarating adventures stimulate us. We crave to seize that one flawless depiction of vitality inherent in all canines from birth, waiting to be animated on canvas. An immaculate picture doesn't transpire supernaturally. It occurs by allowing a dog to bolt and streak through open space, a look of unadulterated euphoria instinctively within their smiles. It's in that instant, all that enthusiasm, an overabundance of gusto, when a dog feels and looks the most alive, and we aim to secure that shot.
Nostalgic evocations compel us. We aspire to land that one image where we encapsulate the spiritual bond people share with pets. Each photo celebrates the tender, empathetic devotion that every dog bestows upon its human. We know all dogs go to heaven. But a friendly reminder that guardian angels are in our midst makes life a bit more bearable.
Altruistic nature propels us. We hunger to catch one intimate shot that articulates what each pet is thinking. A dog's selflessness makes them the noblest of creatures. They honor us in all they do. Their love knows no bounds. While they may be unable to talk, a picture is worth a thousand words. So we give a voice to the voiceless.
Individual journeys define us. We seek to provide our patrons with picture-perfect pooch portraits. So we rely on each dog to pave the way. Their existence is a concerto on the backdrop of a great orchestra. They bark. They run. They jump. They play. And every photograph allows us to freeze a frame as they take center stage, granting a portion of life's great enchantment while reveling in the fact that we've come along for the Journey.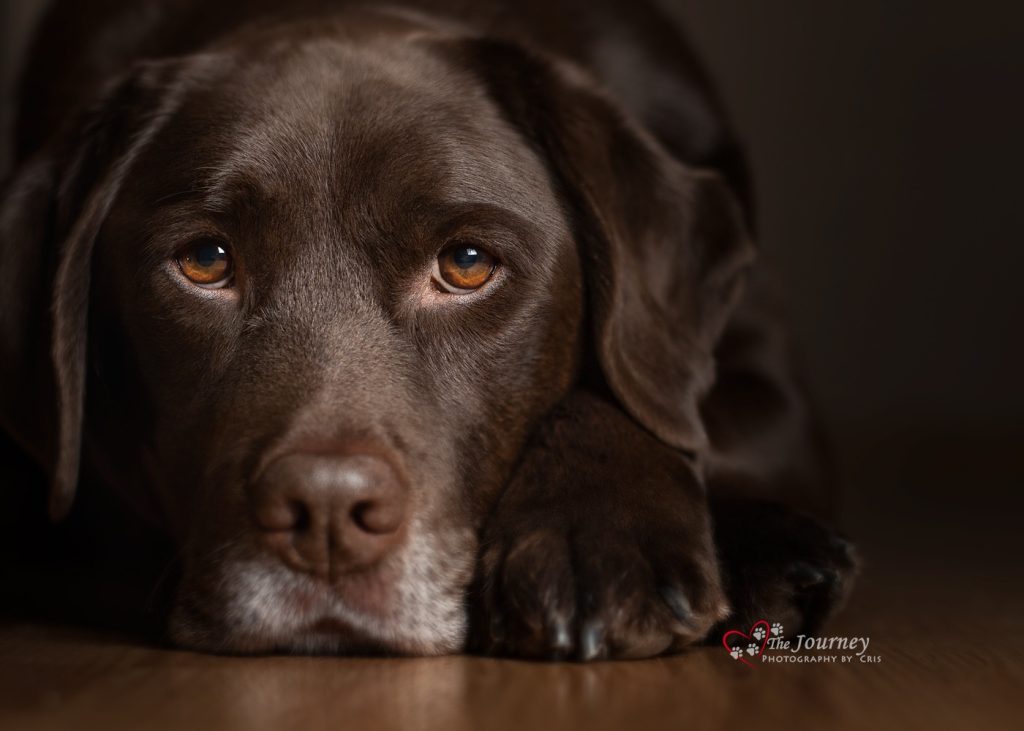 A Chocolate Lab named Cooper is the inspiration behind everything that The Journey Photography holds dear to my heart. His comforting demeanor and exuberant enthusiasm for life are its driving force. There are no celestial bodies in the night sky that outshine his presence. His tenderhearted eyes are akin to a compass that always points true north. A roaring flame in the fireplace on a cold Alaskan night, along with Cooper's eyes locked on mine, and that's all the stargazing I shall ever need.
Whenever I was diagnosed with a life-altering disease, a miracle manifested itself. A real-life guardian angel appeared. But it wasn't wings he flew in on. Instead, he walked into my life on four pint-sized paws. Where modern medical equipment had failed me in the past, Cooper always surpassed his technological counterpart as a service dog, beating my medical devices by up to 20 minutes. His careful attention to the minute details surrounding my existence works to amplify the standard of professionalism we nurture at The Journey Photography. Cooper brought laughter, love, and a passion for living back into my existence, which presents itself within every single one of the photographs I take.
On this entire planet, only one species made an alliance with humans: dogs. It was through this bond that Homo sapiens thrived to become the only extant human species left on Earth. Our connectivity with the canine species cemented our position on this planet. And it's our privilege here at The Journey Photography to showcase their amazing attributes to the world, for which humanity owes its very existence. And it's a pact that holds to this very day. Cooper is my living proof.
SO, WITHOUT FURTHER ADO—LIGHTS… CAMERA… ACTION!
CRIS SKINNER – PHOTOGRAPHER
Since she was raised on a ranch, animals have always been in the picture; however, dogs are an intricate part of her life. By partnering with some of the best dog trainers in the industry, it helped Cris understand the psychology behind a dog's mind, which she utilizes in her profession. Cris is a firm believer in positive reinforcement training techniques and uses it during her photo sessions. It helps that she has experience working in a veterinarian clinic, too.
Cris founded The S.C.A.R.F Project, (Safe And Cozy Animal Rescue Friends), which is an annual photography project held in the fall to raise funds for Alaska-area dog rescue organizations and shelters.  Cris also created two special photography series to honor the incredible work of Service Dogs called "I Am Your Constant In The Chaos" and "I Am Your Calm In The Storm", which are very near and dear to her heart.
In her free time, she engages in all sorts of activities with her dogs, including nose-work, agility, dock diving, and obedience. She also volunteers her time with non-profit organizations and fundraising in the Alaska community she calls home.
"Once a Marine, always a Marine." It's the traditional motto of the Marine Corps. And it's one Cris, who is a former United States Marine, is well aware of.
COOPER – CANINE CREATIVE DIRECTOR
Cooper is hardworking, dependable, and promotes a positive work atmosphere as soon as he enters a room. He brings his A-game to work with him on every project. Some would claim he's an actual superhero. And they wouldn't be lying. Cris can attest to that fact.
As a Chocolate Labrador, Cooper moved up the corporate ladder and broke through every glass ceiling put in his path, leading to a paradigm shift in occupational limits for canine corporate careers. His work ethic is impeccable. In fact, he holds two jobs. One of his roles is managing The Journey Photography. His other—primary—job is working as a service dog for his best-friend, Cris. He puts his heart and soul into both.
The Journey Photography's team wouldn't be complete without assistance from the love of Cris's life: her wonderful husband—a spectacular man who retired from the Army after serving our country for 22 years. An inspirational pillar goes to her beautiful and adventurous daughter as well.
The staff includes four additional fur-babies who put their best paws forward each day. They strive to make Cris and Cooper proud. So far, they've succeeded and accomplished considerably more. Their jubilant personas brighten the room. Cris's praise is always met with a rapid burst of tail wagging that slowly evolves into butt wiggles.
Postscript: they recently negotiated for a few extra treats in their contract. Cooper conceded in the mediations. He had to. They make a mean cup of coffee.