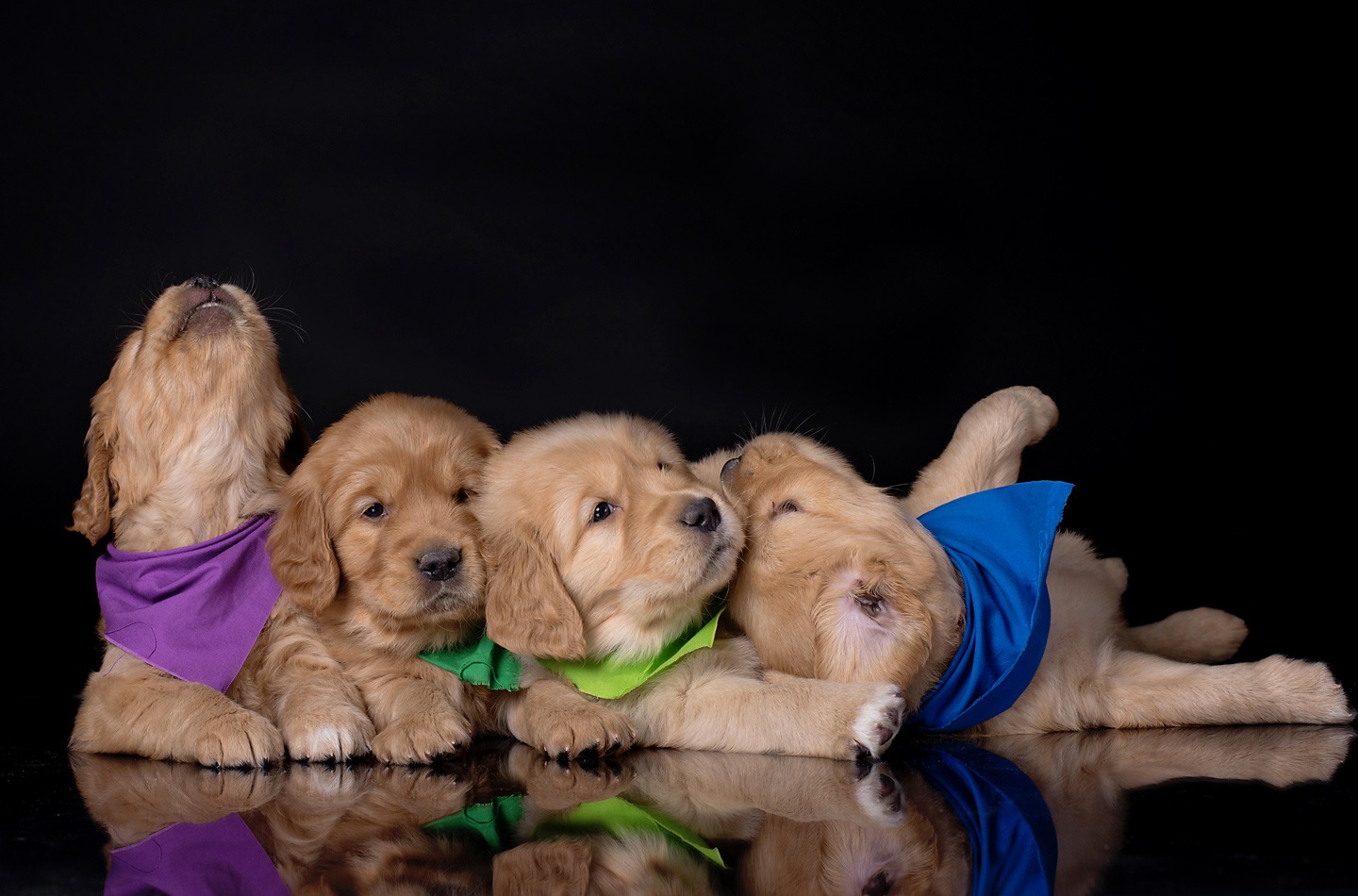 I have had the pleasure of working with The Journey Photography by Cris many times over the last several years for each and all my dogs. Cris' photos are extraordinary! She is creative, unique and captures not just an image, but the personality and soul of her subjects. She is equally adept at capturing still or action shots, indoor or outdoor shoots, and always ensures the very best outcomes. Cris is easy to work with and her love for photography and for the dogs shines through. Her patience working with her subjects is phenomenal and she goes above and beyond to provide a stunning product that captures memories for a lifetime.
I am incredibly impressed The Journey Photography by Cris. I would like to thank Cris for her excellent work. Professional, Positive, Organized, Cooperative, Enthusiastic, Gifted, Motivational, Supremely knowledgeable, Generous, Creative are just a few of her qualities. I can see her passion for photography each time she does a photo shoot with my dogs. Cris truly loves what she is doing, one can see the love she has for animals. Not to mention, what a charming lady. I am Impressed how she always finds the ideal shoot location and delivers with excellent lifestyle portraits . Her action shots are super – She has also taken Agility & Frisbee photos in our yard and delivered stunning photos. Lastly, she is a highly competent photographer and produces the Best of the Best photos. Cris is a real credit to dog photography and it is an honor to know her
Cris was such a professional to work with! She took the most amazing photos of our 3 German Shepherds. Not to mention the stunning engagement shots she got for our son and his fiancé. Such a blast to work with!!
I have had several photographers capture IMAGES of my dogs over the years. There is a remarkable difference in reflecting the ESSENCE of the subject, rather than simply acquiring their likeness. Cris' passion is to reach that mark with her photographs—to find and share the unique soul of her canine clients. It goes beyond the moment, because she sincerely cares about the dogs she meets and their humans. We all become part of 'The Journey.'
I have worked with Cris at The Journey Photography multiple times over the years. From action shots while at hunt test, to puppy photo shoots, and even in heart wrenching moments where she captured memories of my beloved faithful companions when it was unsure if they were going to make the next day. I treasure each and every photo Cris has taken because she has been able to truly capture the essence of what my beloved companions are to me and shows their unique personalities. They say the eyes are the window to the soul and Cris captures every loving gaze, curious look, happy expression. She is a stunning photographer and an amazing person who takes pride in her beautiful work! I plan to work with Cris for many years to come.
I highly recommend Cris Skinner and The Journey Photos. She's an amazing photographer, patient and easygoing when working with clients. Cris did a photo shoot of my eight-week-old labrador puppies and they turned out AMAZING! She was so creative with the angles and lighting… I couldn't have asked for better pictures of my babies! Zoelea N Vey Byers Peak Labradors Palmer, AK
I would like to take a moment to highly recommend Journey Photography by Cris for the most amazing pet photos that I can promise, you will treasure forever! Sugar Bear won a photo contest that came with a photo session. We were so excited to win, and even more excited for the photos! Cris is a true artist, who adores dogs, can see the Love between human and fur children and is able to capture this on film. We no longer physically have our Sweet Sugar Bear. She will continue to live in our hearts forever and I am still brought to happy tears whenever I look at our timeless photos, that will always have a place on my wall in our Home and in my heart! Thank you Cris! For everything!
Cris did a wonderful job with our indoor photo shoot. It was a challenge to work inside with an energetic pup, and she was very patient and accommodating for all of my ideas. The results were wonderful! These are still my favorite shots of Lacy.